Provider Spotlight - May 18, 2014
---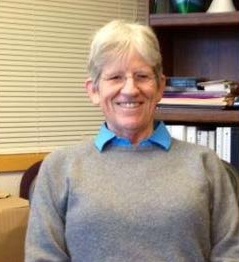 Cynthia Langmade, PA-C, was born and raised in Southern California. She graduated from high school in 1968. In 1972 she enlisted into the US Navy and served until 1976. Upon completion of her Naval duties, Cyndy began her path into Medicine as a non-emergency medical transportation dispatcher and driver. During her experience she realized she needed more training and became an EMT1 and moved to Northern California and progressed through the EMT levels to a full paramedic. She continued her work as a Paramedic for 15 years.
Cyndy went back to school and received her degree as a Registered Nurse and began working for San Francisco General Hospital (SFGH) and spent 10 years as a Night Charge Registered Nurse. She continued her education and completed the PA/FNP program which lead her to work in the Emergency Department at SFGH for an additional 5 years as an Family Nurse Practitioner.
After the death of her Father, she packed up her Mom and moved to Ketchikan where she worked in several capacities as a FNP and Locum in a Family Practice setting. Eventually circumstances brought her to Seward and she started working for Chugachmiut providing health care to IHS beneficiaries in Seward and the surrounding communities of Port Graham, Nanwalek, Chenega Bay, and Tatitlek.